Celebrating Our Success in Innovation
Posted On: March 2, 2016 by VGM Forbin in:
Forbin team members that attended the 2016 American Advertising Awards Ceremony - Peace, Love & Ads. At VGM Forbin, we do what we do to help make your business better by providing you with solutions to improve your website's performance to help you meet goals you've set for your business. We do this because we love serving our clients. But, like anyone, we appreciate when we receive recognition from industry peers. This recognition helps us improve our work, which allows us to offer you better solutions to improve your business online. On February 26, Forbin took home six awards – four silvers, one gold and the coveted People's Choice Award – during the Cedar Valley chapter of the American Advertising Federation's American Advertising Awards. As a company, we were so proud to take home six "Addys," but we're more proud of the fact that this recognition validates the practices we've put to use at Forbin. Silver Addy for Jameson's Public House Website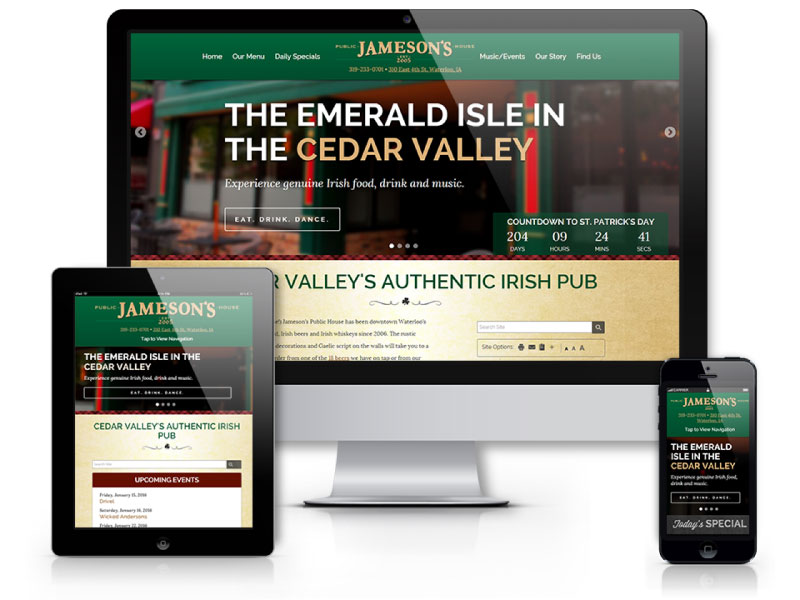 Located in downtown Waterloo, Iowa, the same community Forbin calls home, Jameson's Public House serves as a restaurant and cultural experience for people looking for traditional Irish fare that is underserved in the Cedar Valley. Jameson's already made great food, mixed good drinks and had fantastic service, but they needed a new website to showcase those assets and attract new customers to their restaurant. Our new site brought in vibrant colors, allowed the restaurant to easily showcase and manage their menu and specials and included bits of Gaelic language to help showcase the Irish heritage that Jameson's embodies. Silver Addy for Advanced O&P Solutions Website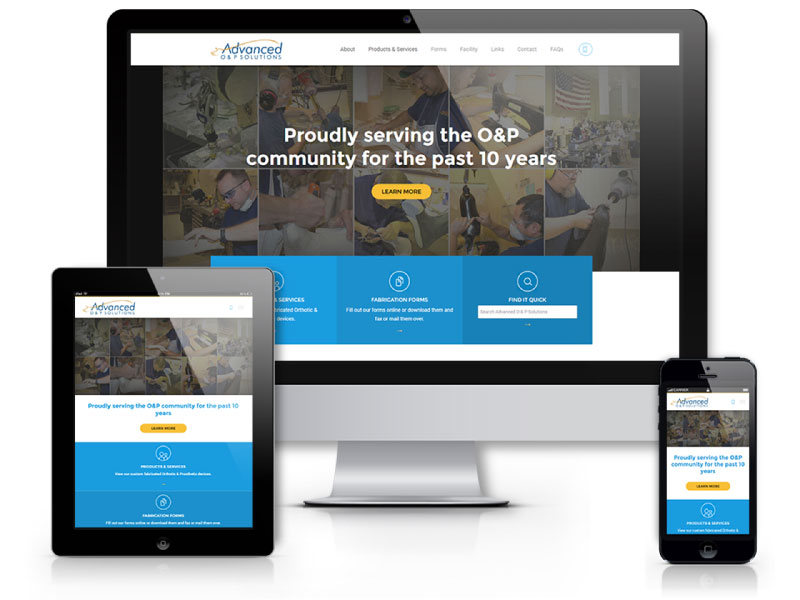 Advanced O&P Solutions provides much needed services for a population for patients who need custom fitting orthotics, prosthetics and pedorthotics for upper and lower extremities. When this business came to Forbin, they were looking to replace their outdated desktop site with a new, user-friendly website that would offer mobile solutions. We developed a much cleaner site that made it easier for users to find the information they were looking for with brighter colors, a streamlined navigation and by incorporating responsive design techniques that allowed users to view the site from any device. Silver Addy for Millbrook Physical Therapy Website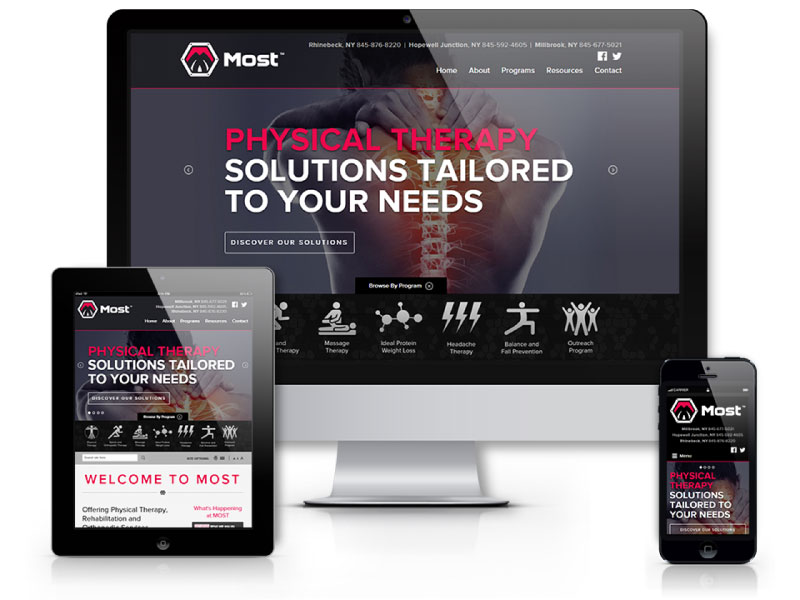 With a growing presence in New York, Millbrook Physical Therapy was looking for a new website to showcase their services while also offering usability for patients in their growing market. Our solution included rebranding Millbrook PT into MOST and provided a responsive-designed site, lead generation forms and new content to help them understand not only the physical therapy services, but what to expect when they came in for their therapy sessions. Silver Addy Award for AHIA Live at Home Logo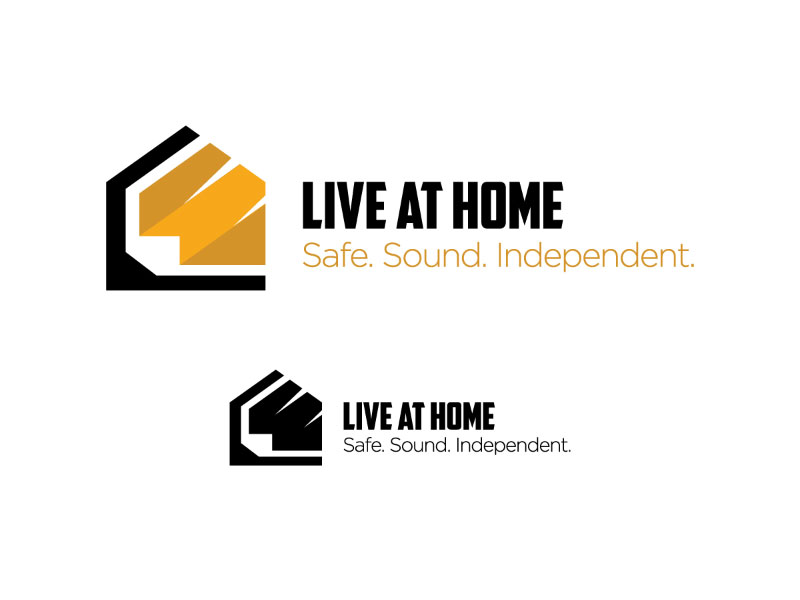 This project was part of a re-branding effort for AHIA (Accessible Home Improvement of America), a nationwide network of certified providers and contractors who offer home improvement modifications to help people live more safely as they age in their home. In connection with the launch of a new app that would allow contractors to do home assessments for clients, our new logo showed a home, check box and a contractor's pencil simultaneously, all of which play a larger role in the functionality of the app. Gold Addy Award for Forbin's Heartland 3D Glasses Campaign (and People's Choice Award)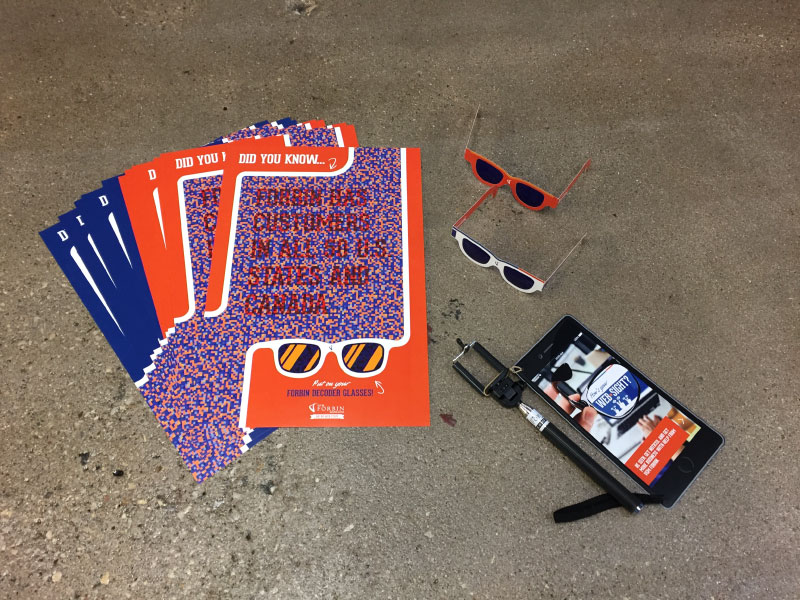 The Heartland Conference is the highlight of the year and the premier event for the VGM Group. As a division of VGM, Forbin employees make various contributions to the conference that brings in hundreds of business owners and their employees for a week-long education and trade show event held in Waterloo every summer. But, our favorite part of Heartland is being able to showcase our awesome workspace on tours throughout the week. Our 3D glasses campaign allowed our us to engage with potential customers by offering a touch of nostalgia. We handed out decoder glasses that helped visitors read coded posters around our office to showcase not only our creativity, but allow them to have an experience they could easily recall when they thought of our services. People's Choice Award for Forbin's Heartland 3D Glasses Campaign This one means a lot to us. At the end of the awards ceremony, those in attendance were asked to submit their vote for the people's choice award for which project they felt embodied the most creativity for promotion and marketing. To take home the award and garner approval from our peers, all of whom produced outstanding pieces in their own right, is an honor we take very seriously.