When it comes to helping your business perform in the digital world, there are no limits to what we can do for you.
We combine a passion for serving our clients' needs with a team of creative individuals always willing to go the extra mile to incorporate the latest trends and proven processes into the work we do.
Each project has its own team that is comprised of:
Account Executives
Process Leads
UX Designers
Developers
Google-Certified Web Marketing Specialists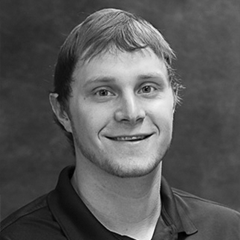 Austin Davis
Infrastructure and Systems Engineer
Division: IT & Web Support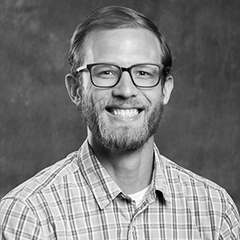 Luke Vorwald
Systems Administrator 1
Divisions: Customer Care, IT & Web Support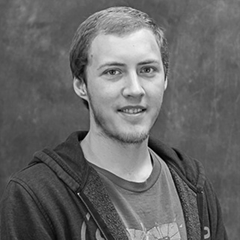 Quintin Webbeking
Systems Administrator 1
Divisions: Customer Care, IT & Web Support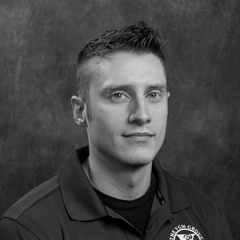 Steve Morley
Network Operations Manager
Division: IT & Web Support
See My Bio
Close
Steve Morley
With his degree in Computer Networking and incredible attention to detail, Steve Morley is a vital part of our Managed IT Services team, serving as a System Administrator I. Forbin has been lucky to have Steve ever since his friend, (and now coworker) Dan, pestered him to give us a shot. Now, he utilizes his understanding of how companies are connected and communicate over various networks to solve IT issues and prevent them from returning, so our clients can continue to work without issue and provide great service to their customers. Steve is quite the traveler, having lived in several US states, the Bahamas and India throughout his life. His free time is usually spent with his friends, family and two cats, Sherlock and Eggsy. Steve enjoys stamping his passport with new locations, reading sci-fi books, working out and playing video games.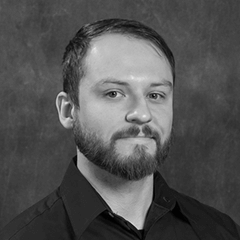 Dan Whitmer
Systems Administrator 2
Divisions: Customer Care, IT & Web Support
See My Bio
Close
Dan Whitmer
Dan Whitmer is an important part of the Forbin IT Team as a System Admin 1! In this position, he uses his impressive interpersonal skills to assist with troubleshooting, researching and resolving unforeseen complications throughout the day for various clients. After graduating with his AA degree from Hawkeye Community College, Dan went on to work at Geek Squad in Best Buy and later at Cognizant, providing IT services for John Deere. Being a stand-out team player, Dan utilizes his skills and knowledge from studying network administration and engineering to tackle any challenge thrown his way by team members or clients. He enjoys exercising, training Capoeira, and finding his way to good live music events. Don't let his photo fool you! Dan has made the decision to shave his head after first testing how he would look by using photo editing features on Snapchat and receiving raving reviews from his two beloved cats, Dale and Julian. Lookin' good, Dan!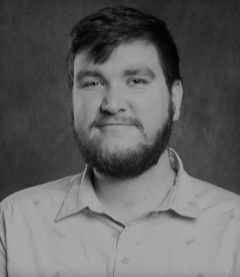 Ethan Bonzer
Network Engineer
Division: IT & Web Support
See My Bio
Close
Ethan Bonzer
Ethan Bonzer, recognized for his fantastic customer service, became a System Administrator II after seeing amazing opportunities available here at Forbin. His bachelor's degree in Computer Science from the University of Iowa (go Hawks!) gave Ethan a general foundation for supporting computers that assists him in aiding the Iowa City and West Burlington areas with on-site support. He finds entertainment in working with his hands, contributing much of his time to woodworking, cooking, and playing and listening to music. Ethan has even built his own guitar! His favorite vacation spot is Colorado, but you won't catch him in the air to get there - he hates flying!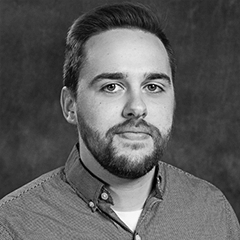 Gregg Erickson
Project Engineer
Division: IT & Web Support
See My Bio
Close
Gregg Erickson
Project Engineer and overall team player, Gregg Erickson's competitive edge makes him an integral part of the Forbin IT Team! Gregg's background in Network Administration and Engineering provides him with the necessary skills to work on an array of issues presented to him, including anything from resetting passwords to working on complete server migrations. With a can-do attitude and loads of ambition, Forbin is lucky to have him! Whether it's the number of tattoos he has, getting over his fear of space having no end or helping Forbin improve as a company, Gregg continues to grow in all aspects of life! You go, Gregg!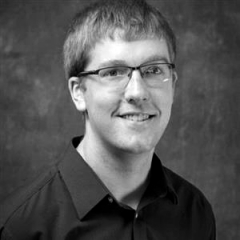 Jacob Bundt
Systems Administrator I
Division: IT & Web Support
See My Bio
Close
Jacob Bundt
Jacob Bundt provides excellent website support and assists with other general tech support needs that clients may have as our System Administrator I. Jacob graduated from the University of Northern Iowa with a Bachelor of Science degree in Computer Science. Before finding his home at Forbin, he previously worked as an IT Technician with the Navigators, an International Ministry. When Jacob is not working, you can find him travelling, playing disc golf, or playing board games with his lovely wife.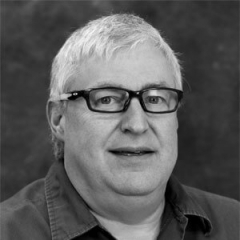 John Friel
Network Engineer
Division: IT & Web Support
(319) 274-4533
Contact Me
See My Bio
Close
John Friel
John is unique because he actually started Forbin as an Internet Service Provider in Cedar Falls, the first ISP in the Cedar Valley which he later sold to the VGM Group, Inc. In his second run with Forbin, John works with our I.T. Services team to support them with new technology, as well as assisting networking and computer clients in addition to Forbin's programming staff. John's programming career started in 8th grade when his teacher introduced him to FORTRAN programming. Since then, he has mastered numerous programming and SQL languages and that allow him to provide great insight into various aspects of Forbin's products. When he's not coding or providing excellent network support, John likes to work on and drive his race car at the drag strip and restore old Mustangs for cruising. John is also a member of the Shareware Hall of Fame for writing the DOS Qmodem Telecommunications program.
Contact VGM Forbin
We're ready to partner with you to provide a web development solution. Contact VGM Forbin by filling out this form to learn more about what we can do for your business.
(877) 659-5241