Do You Know How Customers
Feel About Your Brand?
Your brand is your business's most important asset. When people trust your business, they're more likely to purchase the products and services you provide. But do you know how to generate trust in your brand? Do you even know what your current customers are saying about you? With VGM Forbin's reputation management services, you can get the necessary answers to those questions to set your business up for future success.
Why Reputation Management Matters
99.9
of users read online reviews
85
of users trust online reviews as much as a personal recommendation from someone they trust
96
of users give more weight to negative reviews
How Reputation Management
Enhances Your Digital Strategy
Developing a digital brand that your customers can trust means more than monitoring your online reviews. Partnering with Forbin to build out your reputation management program allows you to identify what you're doing right. More importantly, it allows you to see where you may currently be coming up short and make necessary changes to improve your customers' experience with your brand.
Our Program is
Reputation Management Made Easy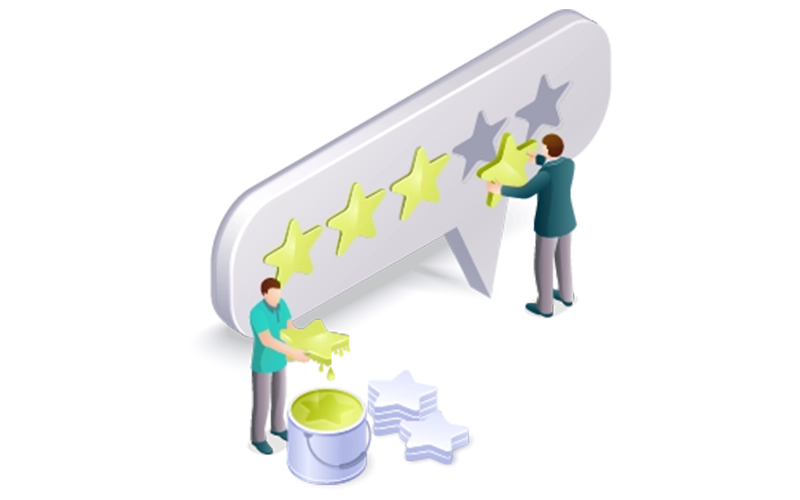 Forbin will build a program that will allow us to monitor your online reviews and solicit feedback from your existing customers to improve your brand's online presence. Our full-service reputation management program includes:
Claiming your business on popular directories like Google, Yelp and Bing
Monitoring reviews on your directories
Notifying you of any reviews and providing guidance on how to respond
Building a program to solicit positive reviews from your satisfied customers
Collecting feedback from customers who had a negative experience and addressing issues before they post a negative review
Tell Us About Your Reputation Management Needs