By Al Strain, VGM Forbin
VGM Forbin has been a web services provider for more than 20 years. In that time, a lot has changed in web design and how companies market themselves online as user tendencies have evolved. Many of our clients have come to us for multiple redesigns of their site. With each update, Forbin brings these clients forward with the latest techniques in web design so they can better connect with potential customers.
One such company is a home medical equipment provider based in the Wisconsin, Bellin Health Home Care Equipment. This company has been a Forbin client since 2013, when their first website was built on the Powerweb™ 3.0 platform.
In 2018, Forbin completed a site redesign to bring them to our latest web platform. Since the upgraded site launched in August, Bellin Health Home Care Equipment's website traffic has increased significantly.
POWERWEB: Same Platform. Evolving Features.
When Bellin Health Home Care Equipment's website was first built in 2013, PowerWeb™ 3.0 was at the forefront of web design for home medical equipment and home healthcare providers. It featured a product catalog allowing clients to add products in their store to their website and to reach out for more information. PowerWeb™ 3.0 also featured a Resource Center allowing site visitors to learn more about Medicare billing guidelines and various medical conditions, as well as the ability to seek out a database of medical websites.
Here is a glimpse of the website VGM Forbin developed for Bellin Health Home Care Equipment in 2013.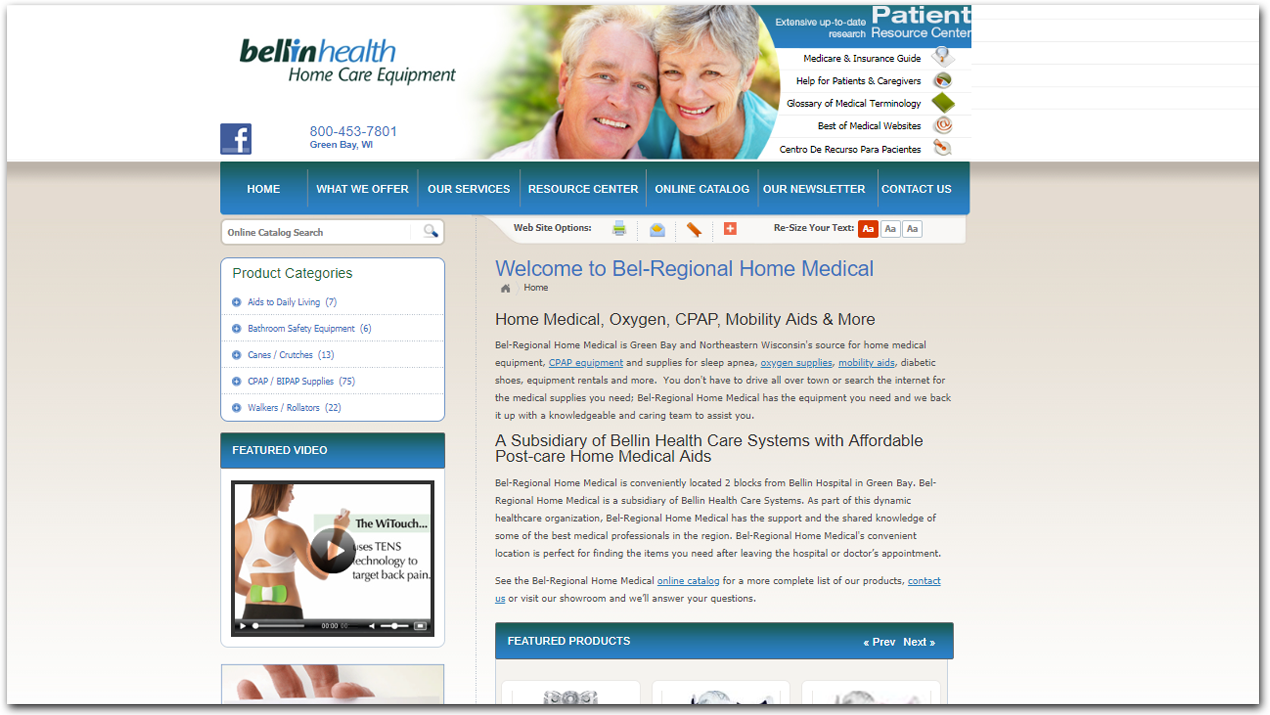 But like everything else, a lot changed in the field of web design in 5 years, and Forbin made adjustments to the PowerWeb™ platform to incorporate the latest trends and best practices in website construction and design. The latest PowerWeb™ still has a product catalog fully controlled by the client and the online resource center, but now features so much more. New PowerWeb™ features include:
Multiple add-on options
Fillable forms for prescriptions, referrals and online bill pay
The ability to add eCommerce functionality to the site
VPanel™ Content Management System allowing clients to add pages and content
But the most important upgrade PowerWeb™ has received is the "mobile-first" design. Mobile performance and speed are now among the most important factors in determining a website's organic search ranking. Users are completing searches on their smartphones and tablets, and it's important for a website to automatically adjust its design to be compatible with any device. All Forbin websites now feature a mobile-first design to place a priority on accommodating users who are viewing websites via mobile devices.
Bellin Health Home Care Equipment: New Site. Improved Performance.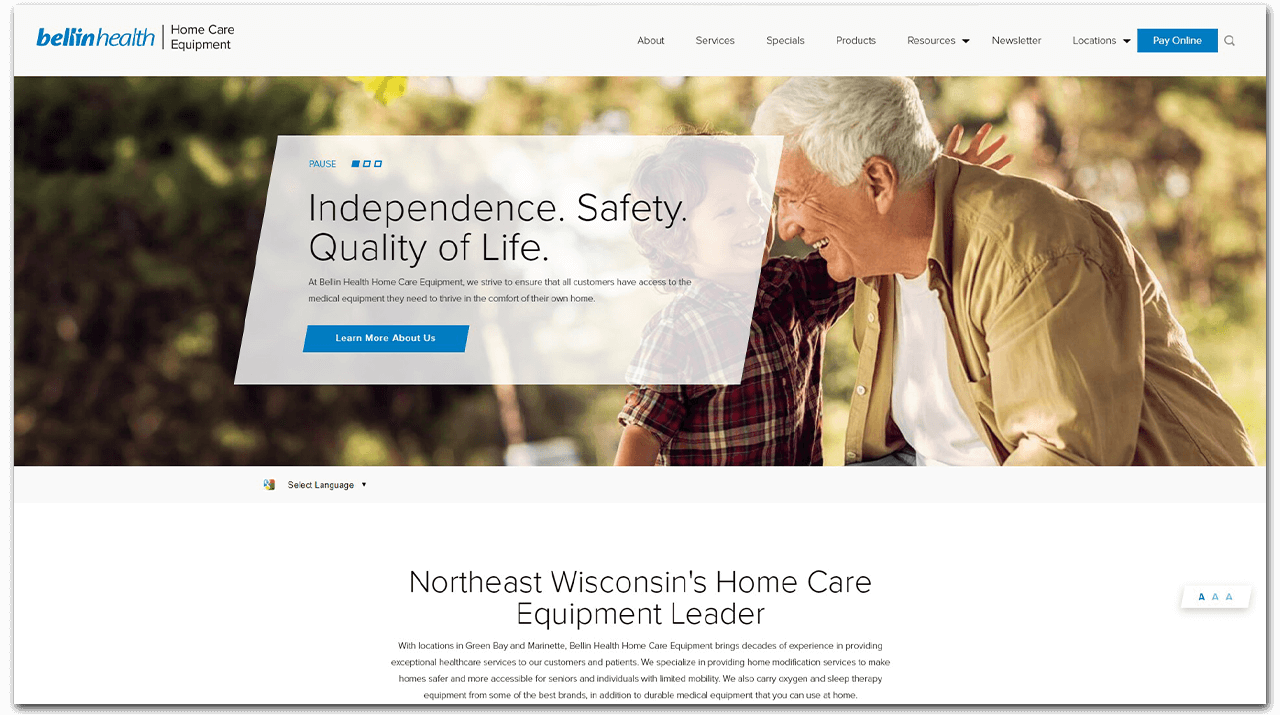 Forbin's launched the new Bellin Health Home Care Equipment PowerWeb™ on August 7, 2018. From that point forward, the traffic to the website has only improved:

The improvements are even stronger when comparing Bellin Health Home Care Equipment's year-over-year traffic of 2018 vs. 2017.

But the most important metric is Bellin Health Home Care Equipment's growth in organic search traffic, which increased by more than 50 percent after the new website launched. This growth is critical to the success of any business, because it means potential customers are getting to the website without having to click on an ad. This means Bellin Health Home Care Equipment is connecting with more users via Google Search without having to pay for ads.

Key Takeaways – What Can You Do
If your current website is outdated, now is the time to look into making an upgrade. Here are the key questions you need to ask when determining if it's time to upgrade your site:
How quickly does my site load on desktop and mobile devices?
Does my website adapt to fit the screen of the user's device?
Can users interact easily with my site?
Can users contact me through my site?
Can I control the content on my site?
If you don't know how to assess your current site's functionality, VGM Forbin's team specializes in analyzing and creating sites focused on user experience. Please contact us to learn more about how we can help improve your website's performance.