Banks are constantly looking for better ways to serve each customer that walks through the doors at their branch offices. Banks offer coffee, comfortable waiting areas, and expert staff to make sure their customers have a positive experience each time they interact with bank staff.
But does your bank's website reflect that same dedication to serving your customers? If not, it's time to think about a new website for your bank that not only serves your customer better, but drives leads and brings more customers through your door. At VGM Forbin, we create custom website designs for each of our bank clients, but we follow a tested process that allows us to enhance the user experience, create more conversions and attract more organic searches.
BankWeb: Our Website Platform for Financial Institutions
Forbin has built hundreds of bank websites in the last decade. With this experience, we've built our own website platform designed to give banks full control over the content on their website – BankWeb. Each website that we build on the BankWeb platform features VPanel, our Content Management System (CMS), which gives full control over the content of the site to bank staff. But, how does Forbin implement that CMS into a beautiful new website that your customers will utilize as their online resource for your bank? Take a look at our multi-pronged approach for creating stronger bank websites to find out.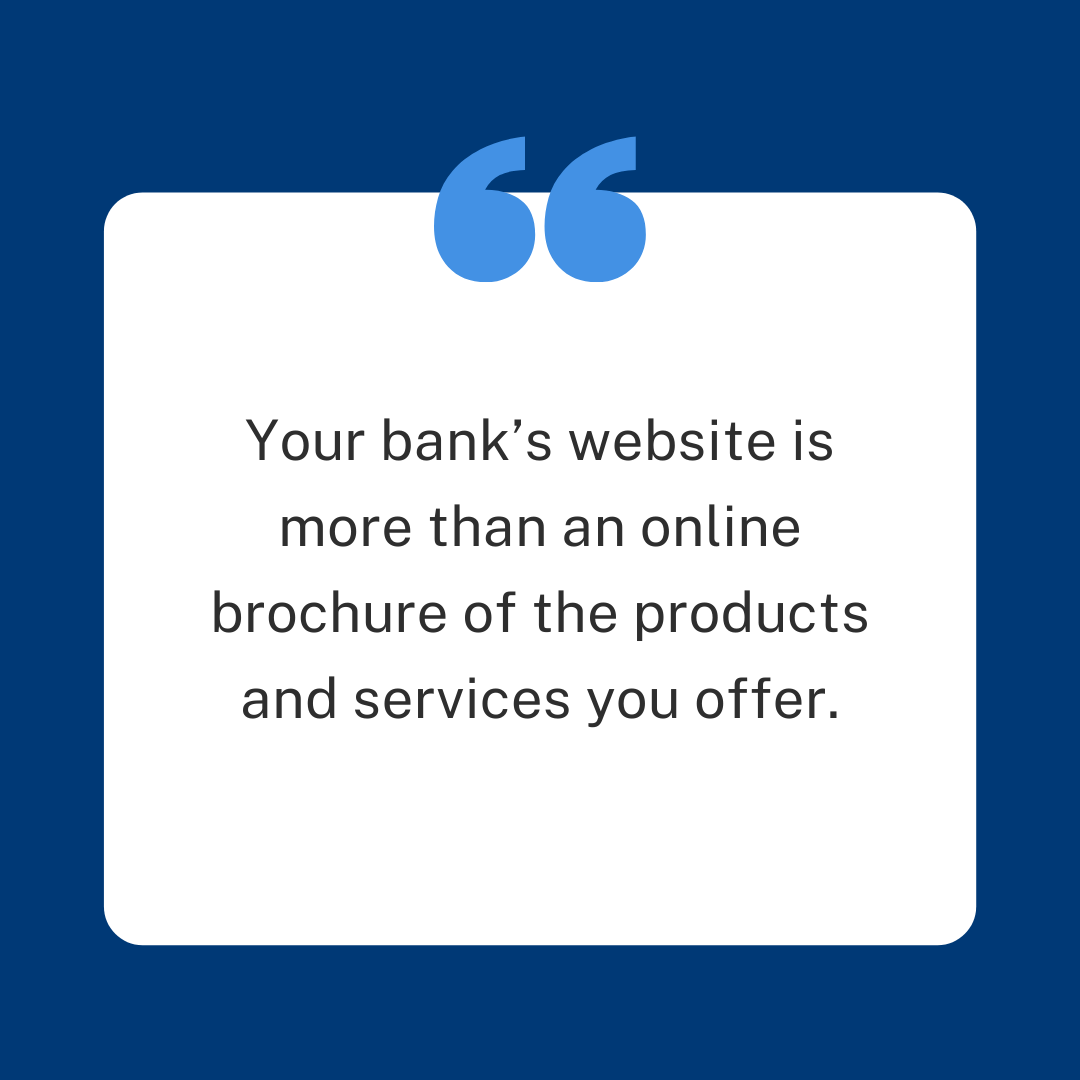 UX-Focused, Mobile-Responsive Design
User Experience, commonly referred to as UX, is a focused approach to designing websites that takes every step of the user's journey through the site into account. In general, UX design principles focus on cutting down clicks and giving users the ability to complete tasks on every page, these tasks include:
Completing a contact form

Completing an on-site application

Taking users to a third-party application

Send users to a branch location information page
Any strong UX design needs to take mobile users into account. Over half of searches take place on a mobile device such as a smartphone or tablet, so incorporating a strong mobile design is essential for any new bank website. All of Forbin's websites are built on a mobile-responsive platform, rather than having a separate mobile site. With a mobile-responsive platform, your new website will automatically adjust the design to fit the screen size of the device the user is searching on. This means whether your customers are using an iPhone, a Samsung Galaxy, an iPad, or some other tablet, your website will display properly.
Focused Content that is Easy to Consume and Drives Conversions
A mobile-responsive design focused on UX is great, but meaningful content with proper keywords is what brings people to your website. Forbin's focus is on creating new content that will not only be read well by search engines, but will be easy for your customers to consume.
Content is a UX-focused task, too. Our UX writers are focused on getting your customers to useful information in as few clicks as possible. For example, many banks give each of their deposit accounts their own page. This forces users to choose an account, and if it doesn't contain the features they're looking for, to click around to other accounts until they find what's right for them. At Forbin, our goal is to give users the ability to view all the account info without having to perform extra clicks. To accomplish this, we utilize comparison charts and bulleted lists to allow users to view all account information on a single page.
All our content is included with focused keywords designed to improve the search engine optimization (SEO) of your new website. Strong, keyword-infused content, accompanied by a strong UX and mobile-responsive design is your best chance to turn your website into a tool that drives lead.
Enhancements to Help Customers and Bank Staff
Your bank's website is more than an online brochure of the products and services you offer. It should be a tool that makes it easy for your users to interact with you, drive meaningful action, and create conversions that bring in more customers. Forbin's BankWeb system offers several enhancements that give your customers the ability to accomplish their banking business directly on your website.
Site Banner: Alert your customers to online banking maintenance, closings and other urgent messages.

eSign Document Signing: Provide customers an easy way to sign important documents on their desktop or mobile device.

Online Applications: Generate leads for deposit accounts, loans and other services for your sales staff to close.

Marketing Message: Set multiple rotating images and text to draw attention to new products or limited-time specials.

Switch Kit: Help new customers generate account closing documents to send to their previous financial institutions.

VPress Blog: Create a hub for financial advice with original blog content housed within the same content management system as the website.
If your website doesn't feature a UX-focused design with compelling content that allows your customers to get their banking business done, it may be time for an upgrade. Our account executives specialize in bank sites and can provide you with recommendations as to how we can improve your site. To contact us, simply complete the form below to get started.
Banks are constantly looking for better ways to serve each customer that walks through the doors at their branch offices. Banks offer coffee, comfortable waiting areas, and expert staff to make sure their customers have a positive experience each time they...