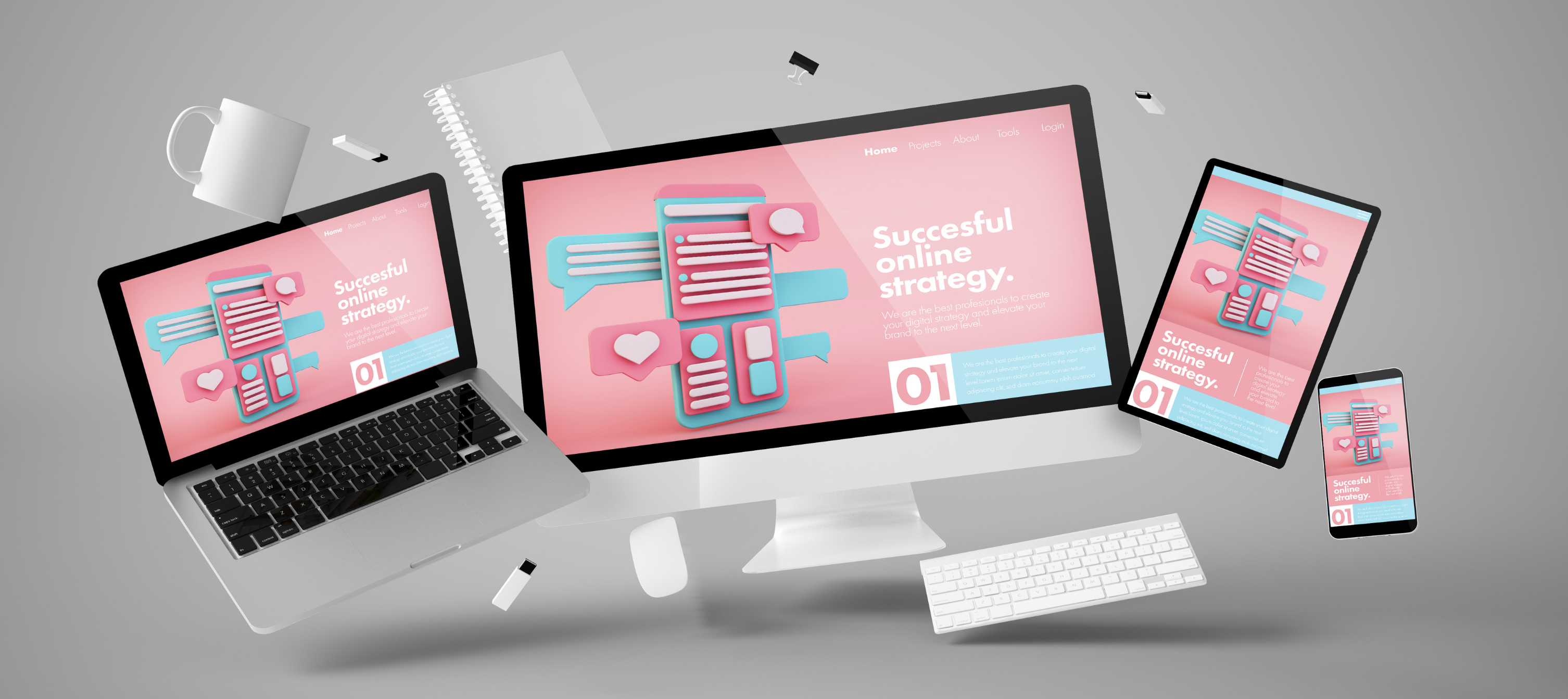 Jumping into the world of online marketing with both feet can be a daunting task for any healthcare business, especially when it's totally unfamiliar. At VGM Forbin, our goal is to help you understand the benefits of online marketing and how it can be an asset in growing your HME business to help you reach more customers and give them the home medical equipment and supplies they need. To show the power that online marketing can have for your business, we're going to demonstrate how one healthcare business experienced sustained growth using a holistic online marketing approach. For our purposes, we'll call this business "Midwest HME." Let's dive in.
Since the beginning of their relationship with VGM Forbin, email marketing has been a crucial element of Midwest HME's marketing strategy. Midwest HME provided VGM Forbin with a curated list of individuals that were either patients or past customers, which allowed them to send their emails to a qualified audience that has already shown interest in the services they provide. On average, here are the 2022 email marketing performance metrics:
99.4% average delivery rate
39.3% average open rate (21.72% industry average)
6.6% average click-through rate (2.49% industry average)
0.13% average unsubscribe rate (0.28% industry average)
So how is Midwest HME outperforming the averages of the healthcare industry? The key components of their success are driven by the following:
A well-curated recipient list is delivered to legitimate addresses who have already shown interest
Email content that is focused on education more than sales. Product links are included in the content but the primary purpose of every email is to link to an educational article in the Midwest HME blog
Consistent email cadence – Emails are only sent once per month on the 15th of the month to prevent recipient fatigue
In addition to their email marketing success, blogging has been one of the biggest drivers of growth for Midwest HME's web presence in 2022. Blogs have been focused on the following topics:
Mobility equipment
Compression garments
Lift chairs
Stair lifts
Bathroom safety
With two blogs per month, the website is constantly being updated with new, unique content focused on keywords and topics that resonate with Midwest HME's customer base. Not only does this content appeal to search engines, but it serves as a valuable piece to link to from social channels, ads in Google Adwords, and email newsletters. Using blogs in this way has led to a 25% increase in pageviews for blog posts.
Blogs have also been a big part of the SEO strategy for the site to improve internal linking. Blogs serve as a valuable resource for potential customers as they make their way through the buying process. Key categories in the Midwest HME online catalog link to aligned blog posts and blog categories. In turn, individual blog posts link to specific products in the catalog. Most importantly, each blog post contains a call to action to take the customer to a product, and every product page is equipped with a call to action to request more information and connect with Midwest HME's team.
The other critical component of Forbin's strategy is doing the basics of technical SEO to address site errors, redirects, and any indexing issues. This approach of using technical SEO paired with on-page content focused on user experience has yielded strong year-over-year results. Compared to 2021, Midwest HME's site saw the following improvements in 2022:
7% increase in organic search sessions
15% increase in direct traffic
16% increase in users
14% increase in sessions
21% increase in contact form submissions
Lastly, deploying a diverse search engine marketing (SEM) strategy has been critical to the success of Midwest HME's sustained growth over the year. In total, traffic from SEM channels increased by 71% in 2022 while focusing on the following product categories:
Lift chairs
Stair lifts
Wheelchairs
Mobility scooters
Bathroom safety supplies
Compression garments
VGM Forbin's core SEM philosophy is to provide ad campaigns for potential customers at each level of their journey from product research to making a purchase.
For campaigns in which searchers are at the beginning of their journey and seeking their first pieces of product information, the goal is to guide the users to the necessary information while controlling the narrative to lead their next steps. For these searches, VGM Forbin wanted impression share to cede to lower funnel campaigns, but also to get the best engagement from those who click. For these campaigns, results included:
Search Impression Share: 35.13%
Click-through Rate: 8.24%
Call or Complete a Form: 2.47%
Bounce Rate: 41.00%
2.94 pages per session
100 seconds per session
For searchers looking to make a purchasing decision, VGM Forbin's search campaigns took a more aggressive approach. These campaigns were locally focused because Midwest HME's customers are hyper-local to their distribution area. With that in mind, VGM Forbin bid more aggressively on searches that included "near me," "who sells," "buy," and their location as part of their search query. For these campaigns, our goal is to achieve better impression share and click-through rates in hopes that this will lead to more engagement with the content. For 2022, these purchase campaign results showed:
Search Impression Share: 74.82%
Click-through Rate: 12.50%
Call or Complete a Form: 2.84%
Bounce Rate: 43.31%
3.29 pages per session
89 seconds per session
What These Marketing Results Mean for Your HME Business
Home medical equipment suppliers and home healthcare businesses face an extremely competitive market. It's critical to capture your audience when they're searching for you and give them as many opportunities to connect with your brand as possible. A united, holistic marketing strategy that has all its elements working together can help you achieve those goals. Good blogging practices create compelling emails and relevant search ads draw customers in and allow them to get what they need to make an informed buying decision.
If you're ready to discuss how VGM Forbin can develop an integrated marketing strategy to drive growth for your HME business, we're ready to connect with you. Contact VGM Forbin to set up a free marketing consultation to discuss the possibilities with our account managers.
Jumping into the world of online marketing with both feet can be a daunting task for any healthcare business, especially when it's totally unfamiliar. At VGM Forbin, our goal is to help you understand the benefits of online marketing and how it can...