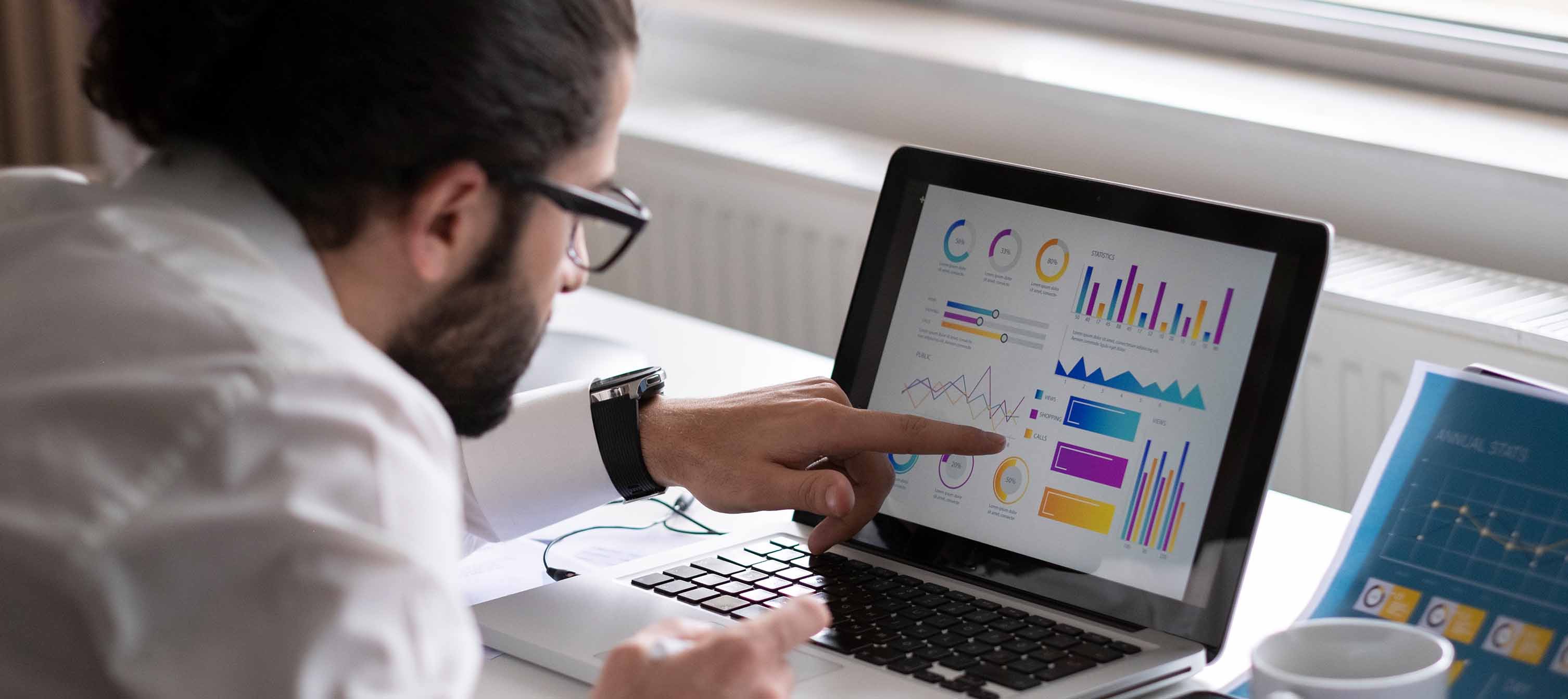 Whether you've just launched a new website, or you already have a website and want to track more data to drive your marketing decisions, installing analytics on your website is an important step. Installing Google Analytics on your site opens the opportunity for you to track a wealth of knowledge about your site's performance. But what are the key measures you need to track? How can you compare data from previous months? Are you tracking key events on your site? We'll help you answer all these questions.
You've Installed Google Analytics. Now What?
If you've just installed Google Analytics, the first thing you need to do is give your site time to collect data. Keep track of key data points for a few months before evaluating your site's progress. These key metrics include:
Top visited pages

Number of users

Number of sessions

Pageviews

Average session duration
All this data can be viewed in the "Audience - Overview" tab on the left-hand side menu when you open your Google Analytics account. To adjust the date range for your data, go to the upper right-hand corner of your screen to see the calendar view. You can also use the calendar to compare time periods for your site's data.
Where is My Site's Traffic Coming from?
It's important for your website to have a diverse mix of traffic sources so you're able to reach a diverse audience. The best websites have a strong mix of traffic sources that include:
Organic search - Traffic from a search engine such as Google or Bing

Paid search – Traffic from a digital ad campaign such as Google AdWords

Direct- Traffic from users that manually enter your site's URL or have it bookmarked

Social – Traffic from social media sites like Facebook, Twitter, Instagram and others

Email – Traffic from email marketing campaigns

Referral – Traffic that was sent to your website via another website
Knowing where your site's traffic is coming from is essential to your marketing efforts. It allows you to see how certain campaigns are performing. You can access your site's traffic sources by going to the Acquisition – Overview tab in the left-hand menu in Google Analytics.
What are My Top Performing Pages?
Knowing which pages on your site are performing the best is also valuable knowledge. Pages that are performing well are good candidates for dedicated campaigns for paid search, social and email sources. To see which pages on your site are performing the best, go to the "Behavior-Site Content-All Pages" view in the left-hand menu in Google Analytics.